March 2018
Imperial College London Student Bloggers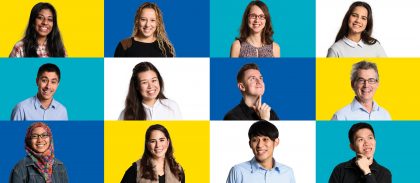 Imperial College London have 12 students who blog about all aspects of student life and I was tasked with producing photographs to go with their profiles. They were a nice bunch, from all walks of life and various parts of the world.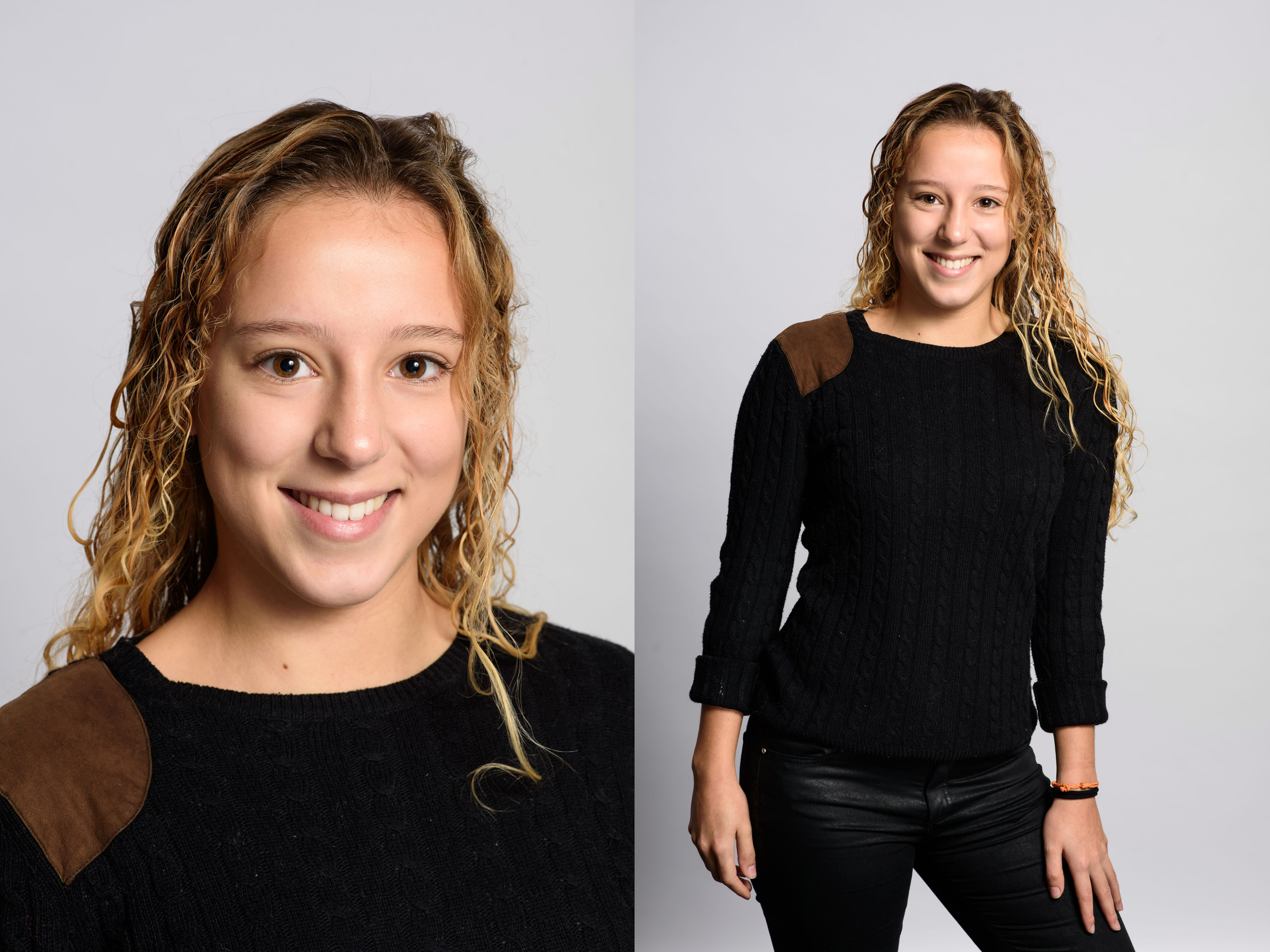 Some were very comfortable in front of the camera. Some less so. It was my job to put them at ease and capture some relaxed fun and bright photographs. A head & shoulders portrait & a 3/4 shot.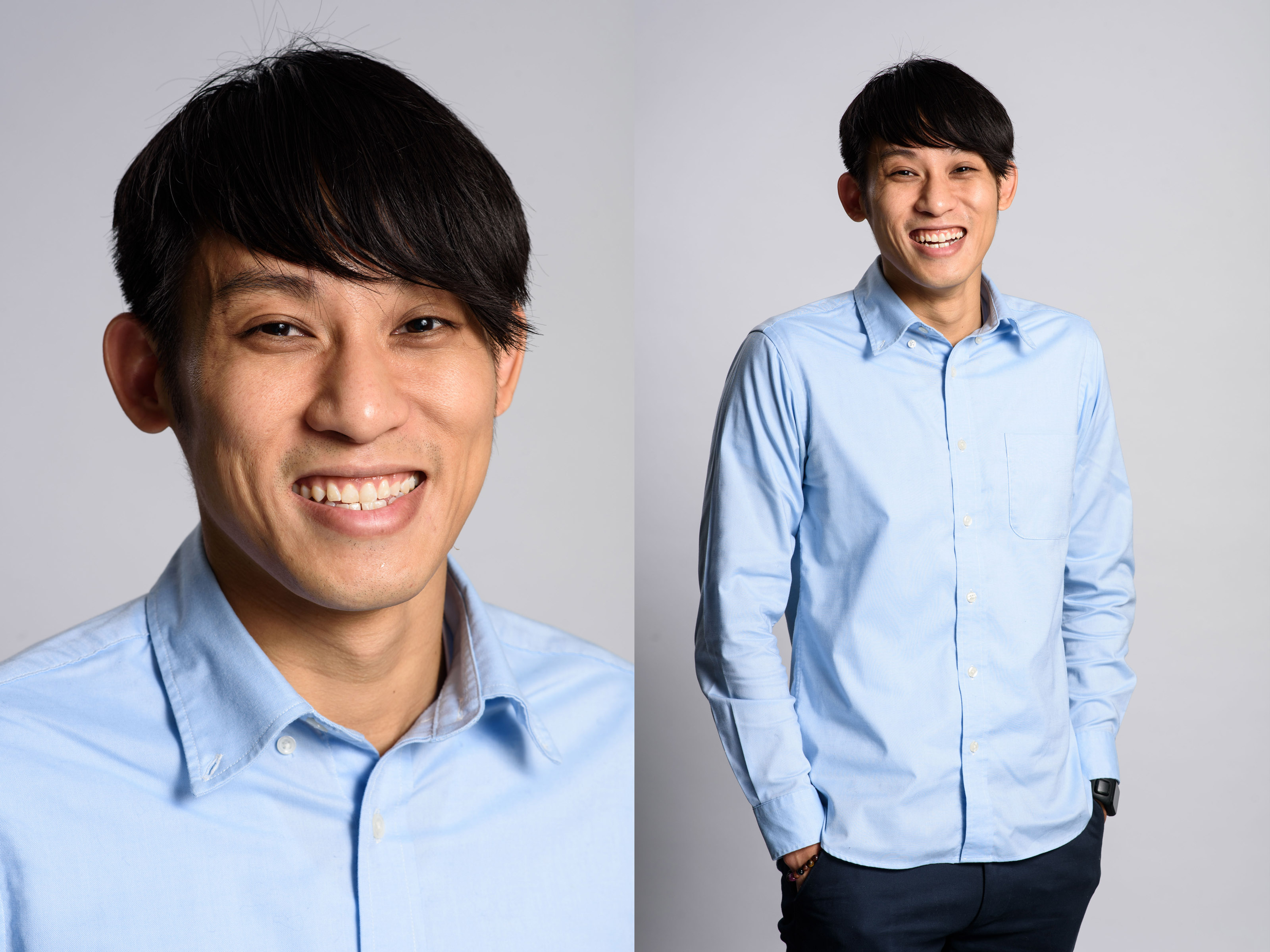 I was then pleasantly surprised to see a montage of the photographs on the front page of Imperial College London's website. It always makes me pleased to see my photographs used in a creative and eyecatching way.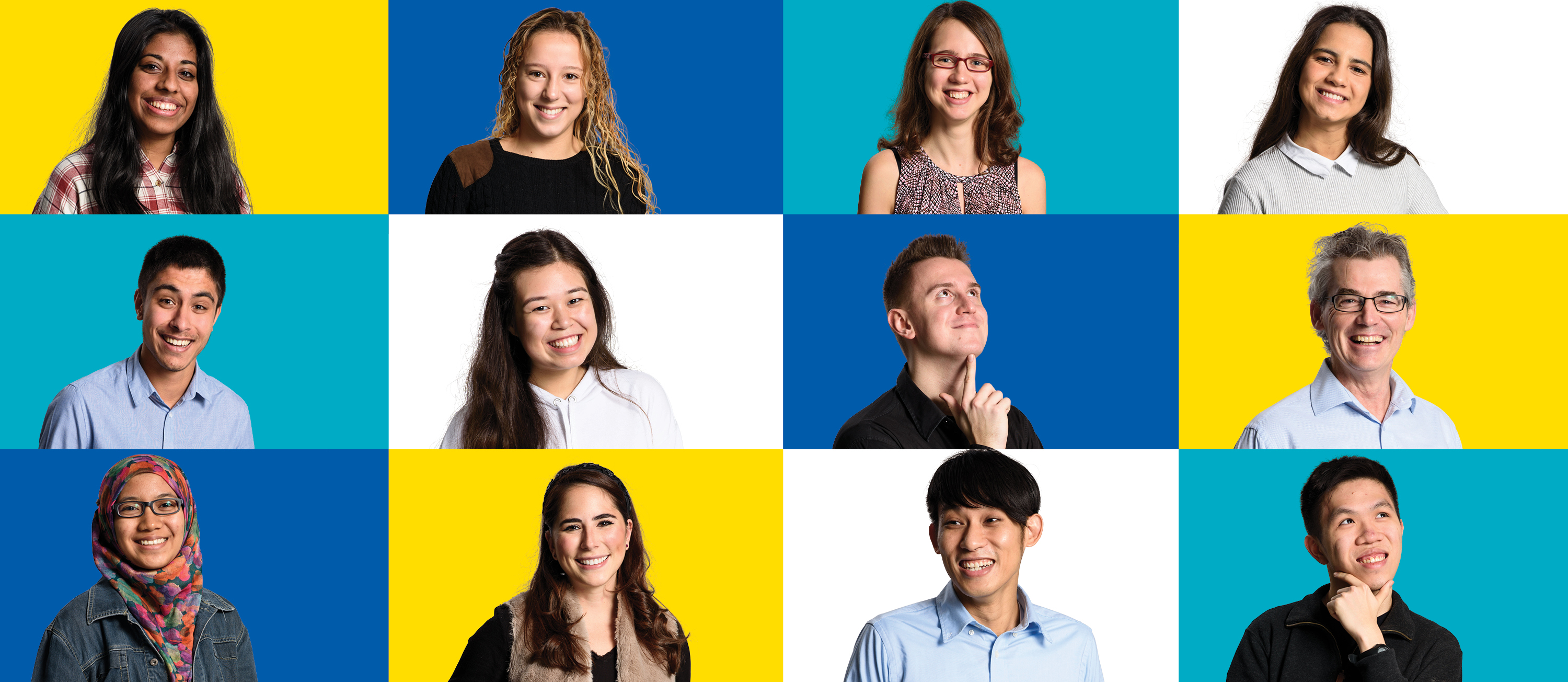 All the photographs were taken with a Nikon D750, an 85mm f/1.8G lens and lit with Elinchrom flash.
Crest Nicholson Apex Apartments
Housebuilder Crest Nicholson commissioned me to photograph a case study of one of their buyers at their new development, The Apex Apartments in Crawley. It's so new that his apartment isn't finished yet, so the photographs were taken in the show home.
The fact that the apartments weren't finished yet presented me with a slight problem in that the exterior still looks like a building site. Needing to take an exterior shot with the buyer Craig meant I had to carefully frame the shot so you couldn't see the trucks, cranes, JCB's etc. I also made sure that the apartments were slightly out of focus to disguise any unfinished building work that was still in shot.
To get the angle I wanted meant Craig was in deep shadow, so I lit him with my battery powered flash.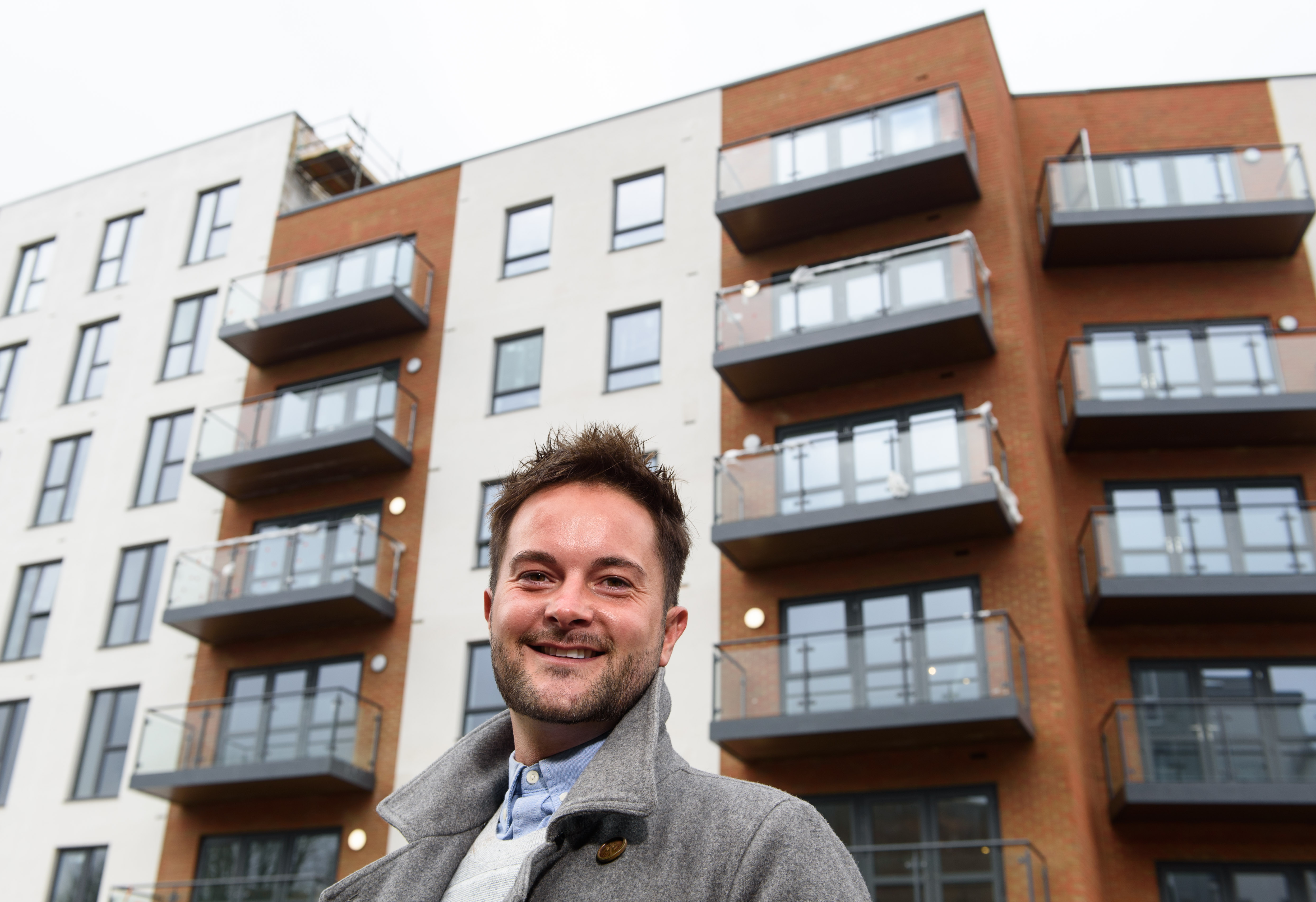 Craig was quite relaxed about having his photograph taken and the show apartment was nicely styled, which has resulted in some good photographs that Crest Nicholson were pleased with.
The images will be used by Crest Nicholson to promote the new apartments, both on social media and in national and local print.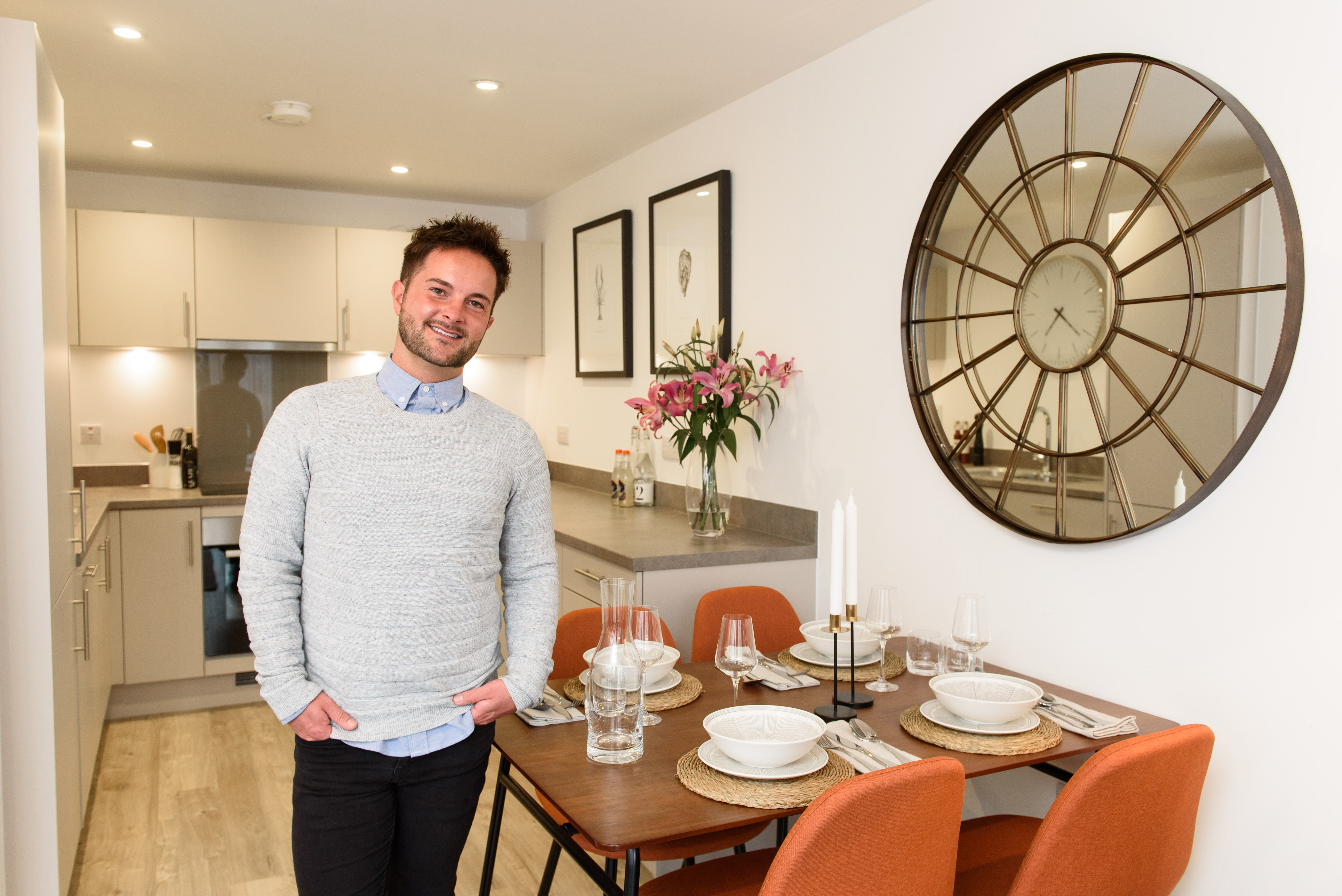 All the photographs were taken with a Nikon D750, a 24-70 2.8, an 85 1.8 and lit with Elinchrom Quadra flash.